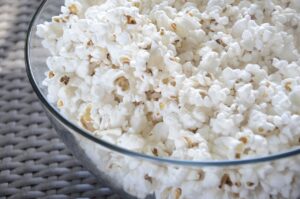 Work has been pretty hectic here at Van West Media, so we just want to chill out this Memorial Day weekend. If you feel like we do, pencil in some time to sit back and watch a classic movie or two or 10.
In the spirit of paying tribute to and remembering all the brave men and women who gave their lives while serving our country, it's only fitting to watch a classic film of war this (potentially VERY RAINY) weekend.
Here's our office list of the top 10 war movies of all time:
10) Saving Private Ryan
"U.S. soldiers try to save their comrade, paratrooper Private Ryan, who's stationed behind enemy lines."*
Watch here.
VWM Note: Have Kleenex on standby. A real tear jerker.
9) The Dirty Dozen
"Lee Marvin as Major Reisman leads a group of 12 hardened convicts on a suicide mission deep into Nazi Germany."
Watch here.
VWM Note: Revenge is a dish best served cold.
8) The Bridge on the River Kwai
"Allied commandos are dispatched deep inside the Burmese jungle to blow up a strategic bridge built by British POWs."
Watch here.
VWM Note: The bridge cost $250,000 to build; construction began before anyone had been cast.
7) The Thin Red Line
"In 1942, Private Witt is a U.S. Army absconder living peacefully with the locals of a small South Pacific island."
Watch here.
VWM Note: Best watched with a bottle(s) of America.
6) Army of Shadows
"This adaptation of the book by Joseph Kessel paints a portrait of the French Resistance during World World II."
Watch here.
VWM Note: For those of you who like to lurk in the shadows of tension, paranoia and distrust.
5) Patton
"George Patton was the only allied general truly feared by the Nazis."
Watch here.
VWM Note: Ronald Reagan wanted the lead role, but producers never offered it to him.
4) Full Metal Jacket
"Stanley Kubrick's take on the Vietnam War follows 18-year-old Private Joker from boot camp to heavy fighting."
Watch here.
VWM Note: Kubrick had never heard of the Rolling Stones before filming.
3) Platoon
"A young soldier must choose between his two platoon leaders and their opposing views and confront his fears in the terror of Vietnam."
Watch here.
VWM Note: If they seemed high, they actually were.
2) Apocalypse Now
"In Vietnam in 1970, Captain Willard takes a perilous and hallucinatory journey upriver to find and terminate a once-promising officer who has reportedly gone mad."
Watch here.
VWM Note: The making of this film was described as Hell on Earth.
1) Paths of Glory
"In the third year of World War I, French General Broulard orders his troops to seize the heavily fortified 'Ant Hill' from the Germans."
Watch here.
VWM Note: Winston Churchill claimed that the film was a highly accurate depiction of trench warfare and the sometimes misguided workings of the military mind.
Happy Memorial Day to everyone and have an amazing long weekend!
Image Source: Amazon.com