Many companies fail to update their address or complete their information for local business listings. This seemingly minor oversight can negatively impact search presence, and ultimately directly affects their businesses. A little spring cleaning could benefit your company's current rank within local search. Making sure your business has an accurate and complete business listing profile in Google, Yelp and other local listings can help your company stand out from its competition. So where should you begin?
Is your company taking advantage of optimizing its search presence on Google with a complete and accurate business listing?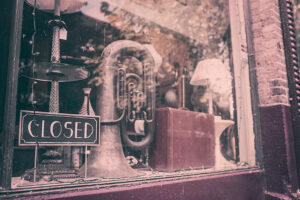 First things first: if you haven't signed up for your Google My Business page, you need to. Right now. This feature is a free business listing on Google where you can get your business hours, phone number, and directions on Google Search and Maps. Claiming and verifying your business in this space is important and tells Google you are legitimate so they can better match you to related queries.
After setting it up, make sure to stay consistent when posting all important information about your business. You'll want to include your full name, address, and phone number (NAP). Make sure that all of this information is frequently and distinctly displayed on your website in an easy-to-index format.
You'll also want to include as many real reviews from customers as possible. These reviews are especially important as they have a direct impact on local search rankings. A great way to start your review acquisition strategy is to find a way to get in touch with your existing customers and see if they are willing to leave a review.
Other local on-page SEO factors to think about are adding your City/Region, plus a relevant keyword in as many parts of your landing page such as the title, URL, content, etc.
It is also important to focus on localized link building. Local SEO relies on links from other local websites that are relevant to your business. For a more in-depth description of link building strategies click here or here.
Lastly, don't forget to make sure your website is mobile-friendly (if it's not – Van West Media can help you)! These days, more people are conducting mobile searches than desktop computer searches, so it's important to stay on top of Google's mobile search update.
There you have it – with a little touching up and some assistance from our team at Van West Media, your search presence on Google can be upgraded and your local business will be ranked. SEO should be an important factor for any web business.