Club Fit offers comprehensive health and fitness facilities and programming to enhance the quality of life and physical well-being for Westchester community members of all ages.
Founded in Westchester in 1973, Club Fit operates fitness clubs in Briarcliff and Jefferson Valley, serving more than 14,000 members and their guests.
VWM has been working with Club Fit for the last five years helping them with paid advertising, social media strategy, ongoing development and updates, text alerts and promotions, lead generation, and web hosting.
Two website revamps later, we are now releasing the third and most versatile Club Fit website yet. New features include a custom WordPress web platform, a custom calendar scheduling feature, a streamlined user interface, and dynamic form routing and database integration.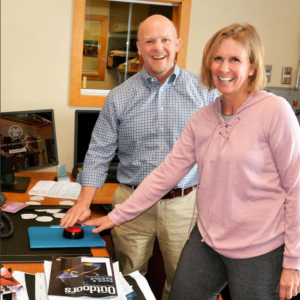 Van West Media's Social Media Manager, Stephanie Cowan, recently sat down for an interview with Jacquie Giannico, the Marketing Manager at Club Fit to talk about the launch of Club Fit's new website, the effect it will have on the business, and how important it is to find, and develop a relationship with a digital agency that you can trust.

What part of your business will the new website have the most effect on?
"Everyone is really looking forward to the calendar. Having everything we have to offer all in one place really gives our members the one-stop-shop experience. There is so much to do at our club that sometimes it seems overwhelming to choose where to begin. We really see ourselves as a lifestyle club. We take someone from a single membership to a couples membership when they get married, and then they become a family membership, and finally a senior membership. Because of that, they have children of different ages and likes so we have created a calendar that will lay out clearly all of the classes offered at a given time. This will really be of benefit to our members."
What has been your experience working with Van West Media?
"You have been great! I look at Van West Media as not an outside business partner but as an inside business partner and that's important. It's that trust factor. And it takes a while to develop that trust and we have worked with Van West Media for five years now. I also know when you say you are going to do something, you are going to do it and that is really important. And I know that if we need help on a weekend, someone always answers. The confidence and the quality of your employees is key."
What is the hardest part of being in the membership business?
"Retention and new members. We need to make sure we are grabbing them as new members and obviously to retain them. I know the new website will draw new members and continue to provide useful tools to get the most out of their Club Fit experience."
What makes Club Fit such a unique health and fitness club?
"From a customer perspective, we have so much to offer. We are a health club that cares about our members well being. We offer so many activities for our members to participate in. The fact that you can swim in two different indoor pools, play on any of our tennis quarts, or participate in over 130 group classes is a testament to the range of opportunity here at Club Fit. We think of a company that gives back to our community most of our employees live in the area so it gives them an opportunity to serve their community as well. Our main focus is to keep people healthy and allow them to live longer."
What is the most exciting thing in Club Fit's near future?
"Every month there is a new surprise. Like our March Matters and April Refer a Friend. We try to be very engaging with our members by creating unique events and content throughout the year. Come check us out!"