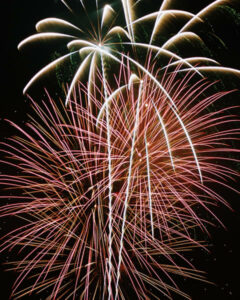 Over the past year, digital marketing has seen great changes and growth in several areas and is poised for another year of progression. Are you wondering what to expect in 2015? Blogs and articles detailing areas in which marketing will change are rolling out across the web, and we've compiled a list of the top five things to consider priority as we move into the new year.
Content is still king.
With continual changes to Google, content is shaping up to be a focus in 2015; although the strategy behind your content should be thoroughly planned. If you want to influence the success of your business, consider what your content is, where it is and what it really says. Keep in mind that engagement as an algorithm is taking into account how long users stay on a particular page or post, as well as how many users click on page links to measure the value of published content.
Content should be relevant to your brand and message, but don't let your company fall from the first page of Google. Optimizing your messaging for search engines is necessary, and we can help with our SEO-integrated content strategy model. Our strategic model takes into account your owned social media platforms, as well as your search ranking positions through targeted keyword analysis. Our SEO and social media optimization (SMO) work in tandem to lead your company in the right direction.
Digital marketing analytics will expand.
We all are aware that marketers use many analytics tools to see how customers are interacting with a client's products and services. In 2015, analytic spending is expected to increase by 60 percent, which tells us that collecting data on consumers is increasingly important to companies and marketers alike. With a plethora of channels, companies are seeking now more than ever to quantify their efforts, and this year is sure to be one for measurement.
Personalization is key.
Although organizations have been saying it for years, it's crucial that companies treat their consumers as individuals instead of segmented groups. Thanks to a focus on data analytics, we can better influence audiences and increase engagement by marketing specifically to them.
Last year, personalized content increased companies' sales, enticed users to stay longer on websites and built customer satisfaction and retention. It's expected to be a go-to practice in 2015, further developing the concept of 1-on-1 marketing.
Don't disregard mobile.
Similarly to 2014, we predict mobile advertising will continue to grow in 2015 as apps' numbers increase and access to consumer data becomes accessible across large mobile advertising networks. With consumers spending nearly three hours a day on their smart phones, many predict to see a huge increase in location-based ad platforms in 2015.
Online advertising budgets will increase.
Online advertising budgets are predicted to increase by 10 percent in 2015, and mobile advertising in expected to rise globally by 48 percent. Between the two, it's almost certain that the cycle will continue to grow and develop, ultimately allowing for more hyper-local consumer targeting and increased online spending by consumers. If you'd like to boost your digital presence, we can help.
Van West Media is a full service design, support, and consulting agency, offering comprehensive Internet marketing solutions for small to mid-size businesses.