As we wrap up 2014, digital experts are already awaiting big changes in 2015 from social platforms like Facebook and Twitter. I know what you're thinking: "Haven't they run out of ideas by now?" Nope. Several exciting changes are in store for the new year, and we've laid out these expectations for you.
Twitter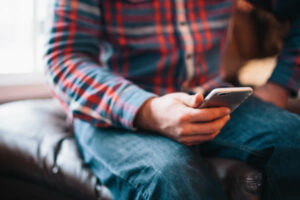 Moving into 2015, it has been predicted that Twitter will release a variety of new features. Some of these expected changes and additions include:
a curated timeline to ease the process of finding people to follow upon initial registration,
in-feed highlighted tweets that users may have overlooked while away from their phone or computer,
introduction of in-app video editing and sharing features, which will surely lead the way for advertisers to make a greater impact on users,
breaking news alerts, which will be popular among those who utilize Twitter as a real-time news feed, and
a new and improved messaging service (perhaps similar to Facebook's 2014 messaging app).
Representatives from the company continue to reiterate that their number one priority is to maintain Twitter as a real-time network. These changes are simply an opportunity to keep engagement relevant to each particular user based on his or her interests.
Facebook
The layout for Facebook changes in 2015 has already been shared by none other than the social network itself, as they continue to regain trust from many who were put-off by their failure to disclose how it uses data gathered from its users.
A recent revision to Facebook's privacy policy informs its users of how their data is being collected and used by the network in words we can all understand. Coming in 2015, we expect several new features and changes to advertising that everyone will be grateful for.
Similar to the current "Nearby Friends" feature, there are plans to add functionality of promotion of nearby services to your feed. Examples might be the ability to see nearby restaurants and their menus or auto-push notifications when a friend is in close vicinity.
Facebook is embracing e-commerce in some regions, as they plan to roll out the "buy" button. This sale feature is one businesses will be jumping on, as the ease of in-app purchases is sure to drive sales.
The mobile app will require user permission to access phone data moving forward, thus allowing users to feel more secure and in-control of their shared information.
Perhaps the most exciting planned feature is the ability to control ads within user news feeds. Yes, you heard that right. Facebook users will be able to choose the kinds of ads that populate in their feed, and they say users will even be able to opt-out of viewing ads altogether. (Although we'll believe it when we see it!)
Year 2014 was filled with lots of changes, and it seems that 2015 is shaping up to be big for both Twitter and Facebook. Either way, it seems the new year is bringing new opportunities for our most-active social networks. Happy Socializing!
Van West Media is a full service design, support, and consulting agency, offering comprehensive Internet marketing solutions for small to mid-size businesses.